BOARD OF DIRECTORS
March Energy Limited consists of talented people who helped make it what it is today..

AISHA SALISU
MD/CEO
Aisha is an astute business executive, entrepreneur and philanthropist with over 15 years of experience in banking and oil & gas international trade.
In 2010, she founded an indigenous haulage company affiliated to Total, Connoil and Forte Oil, distributing refined products from various depots to designated stations nationwide.
Aisha holds a Diploma in Public Administration and a BSc in Political Science.
She is the founder and Chief Executive Officer of March Energy Limited committed to providing first class oil and gas services and solutions.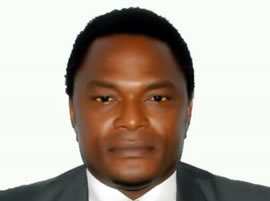 USIFO EGUABOR
Director Operations
Usifo is a purpose driven Oil & Gas expert with over 16 years' experience in the downstream sector, with a strong knowledge of the aviation, risk and insurance management industry.
He obtained a BSc in Insurance from the University of Lagos and has attended seminars on Oil & Energy Insurance in London, Petroleum Product Trading in Geneva and other courses.
Usifo is responsible for March Energy's oil and gas operations including various aspects of project execution and delivery.
He has worked in several companies like; Maritime Press X (a subsidiary of Sahara Energy Resources Nig. Ltd) as Operations coordinator,National Insurance Corporation of Nigeria as Senior Risk Officer, Guaranty Trust Assurance Plc as Head I'd Oil & Gas.
Usifo is also currently serving Garicole Services Ltd as Director, Maxbaker Marine Services Ltd as Director, IMAD Oil & Gas Ltd as Executive Director, Aquitane Oil & Gas Ltd as Head Trader and Webb Insurance Brokers Ltd as Director.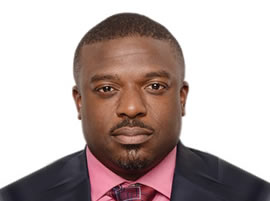 CHIMA OBASI
Director, Administration
Chima is a seasoned administrator, business consultant, analyst and project manager with a solid track record of achievements in the public/private sectors of United Kingdom and Nigeria.
He is a consummate strategist that has managed high performing teams to deliver excellent services and business solutions in Power, Oil & Gas, Premium Auto Manufacturing, Retail, Agriculture, ICT, Defence and Foreign Affairs. His inclination for diversity and new challenge steered him to a career spanning over 17 years in organisations such as E.ON Energy, Jaguar Land Rover, Warwick Manufacturing Group, DEFRA and Debenhams.
Chima holds an MSc in Customer Focused Logistics and a BSc in Industrial Information Technology from Birmingham City University. He is a UK-Certified Practitioner in Project Management, Change Management and Facilitation.
A Member of the Nigerian Institute of Management (NIM), Chartered Institute of Purchasing and Supply Management of Nigeria (CIPSMN), currently enrolled with the Institute of Chartered Secretaries and Administrators of Nigeria (ICSAN).
Chima is responsible for March Energy Limited's corporate affairs and leads on numerous external engagements.